In 1979 with the divine grace of supreme being (goddess durga) we have started performing
Durga(Sharada) Navarathri
pooja as prescribed by the Yajurveda. Due to immense grace of holy mother we are performing the Sharada Navarathri Poojas every year uninterrupted till date.
In 1999 after successful completion of 20 years of Sharada Navarathri pooja the seed to construct a temple was sown in our hearts by the goddess and we started to acquire required resources to construct the temple. Finally in 2009 things started to fall into place and we have started the construction of the temple.
We first performed vigraha prathishta of Ganga Dev and Abhaya Anjaneya swami, then Goddess Lakshmi & Ganesh. We have also planted Raavi & Vepa (Peepal & Neem) tree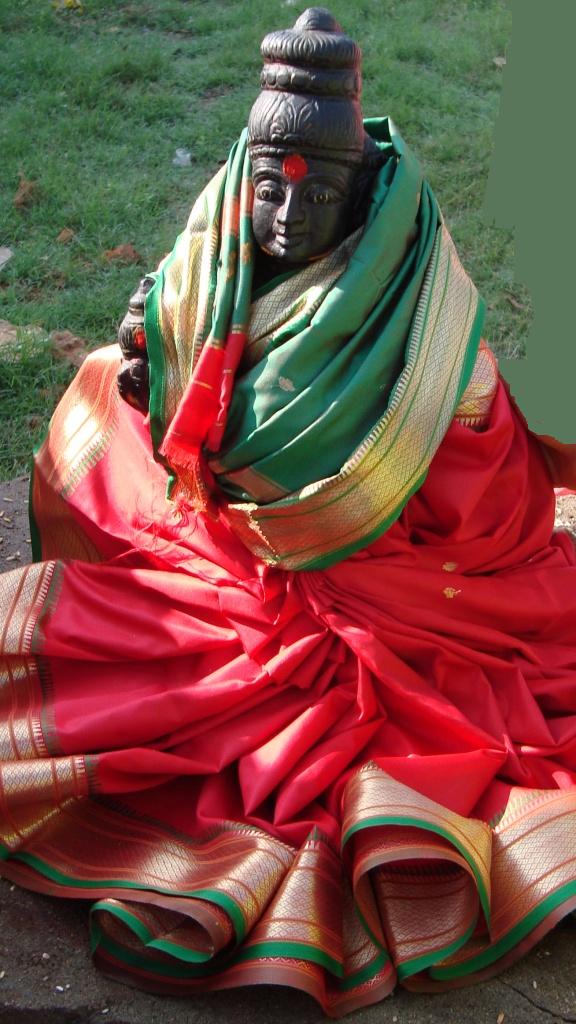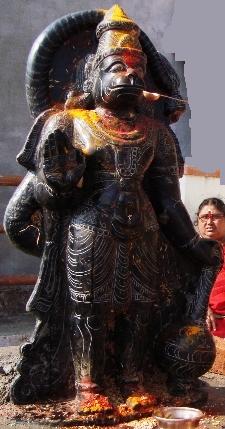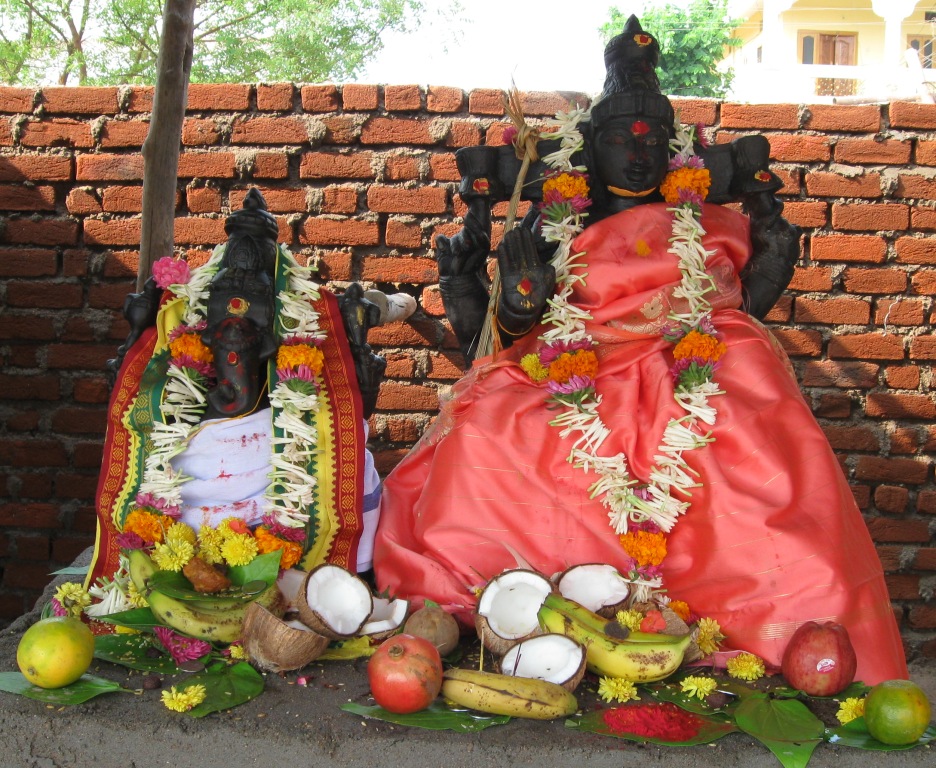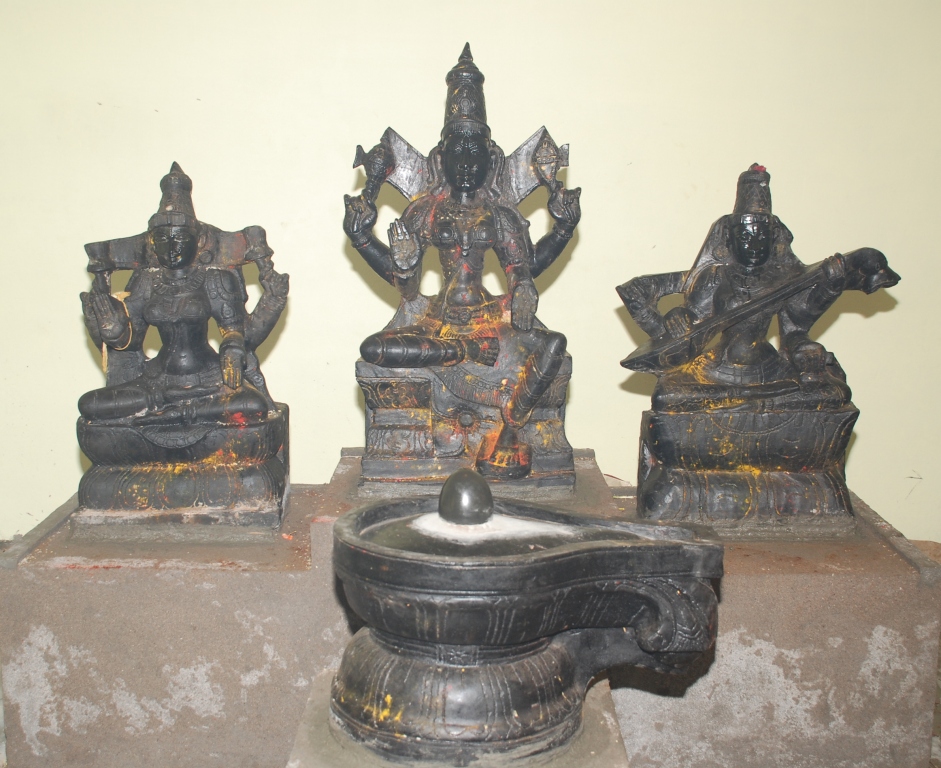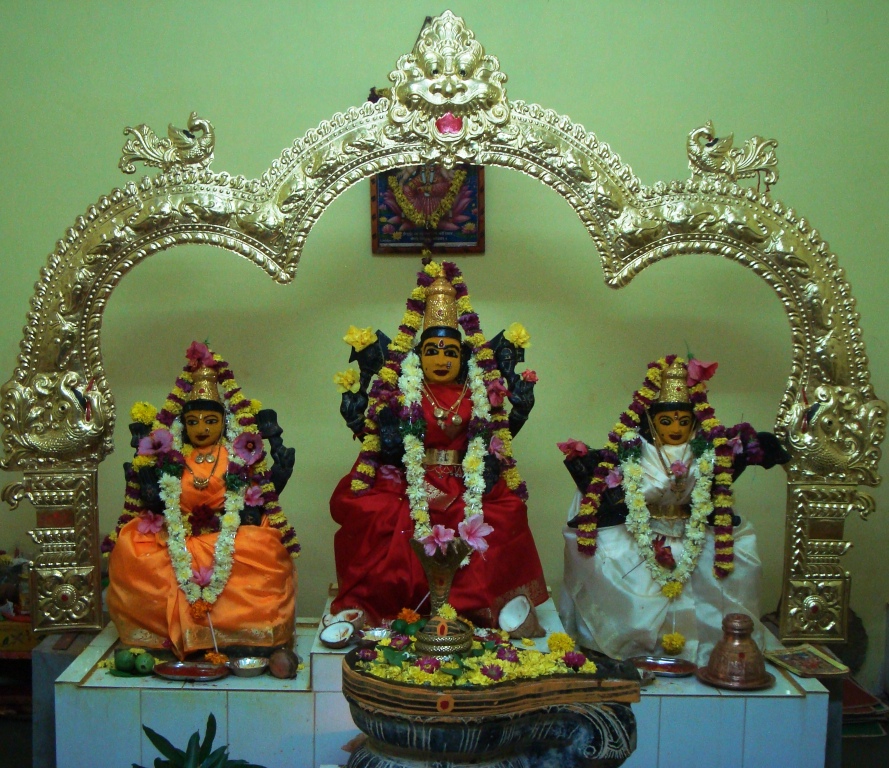 Then we converted the temple into Shakti Panchayatana integrated with Chandi. Shakti Panchayatana has Goddess Durga in the center surrounded by Ganesh, Siva, Vishnu & Surya. Chandi is a combination of Goddess Durga, Lakshmi & Saraswathi.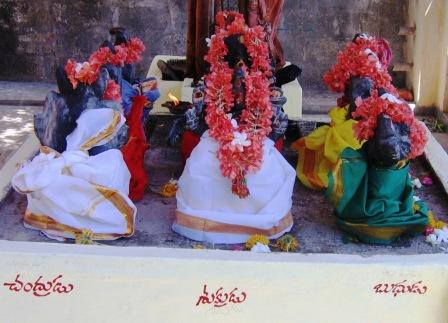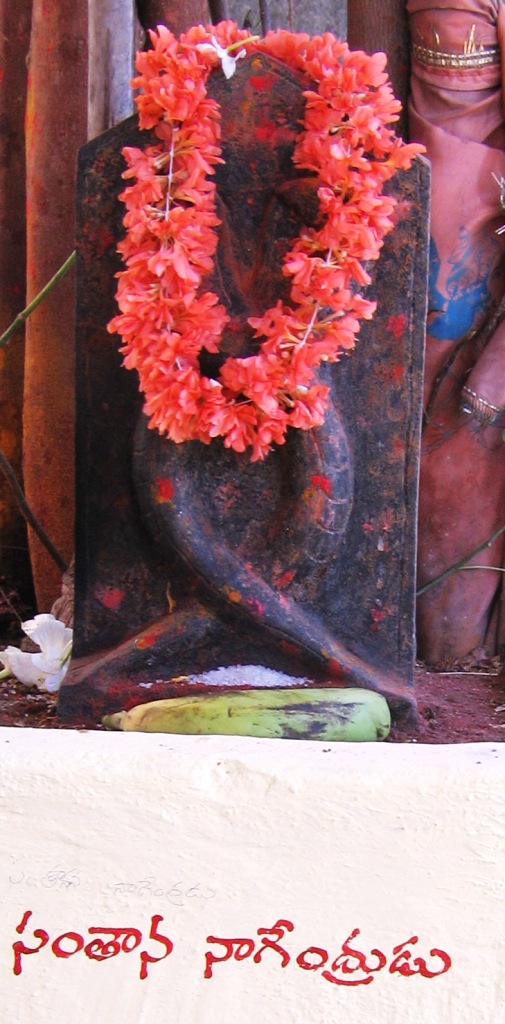 In 2010 for first anniversary we have performed vigraha prathishta Navagrahas and Santana Nagendara under Raavi & Vepa (Peepal & Neem)tree.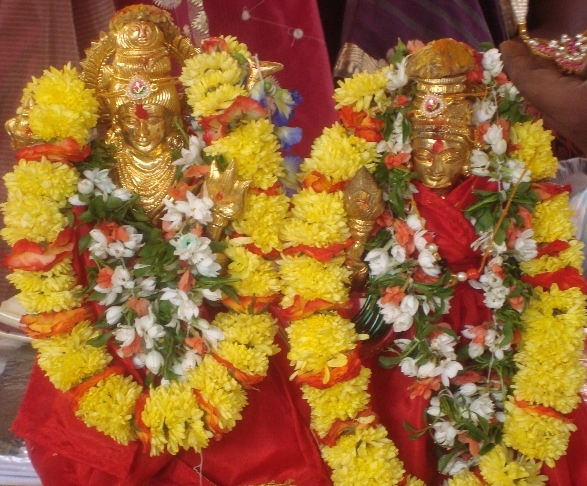 In 2011 for second anniversary we have performed Siva Parvathi Kalyanam and chara prathishta of SriChakra Meru
In 2012 for the third anniversary we have performed vigraha prathista of Sahasra Linga, Goddess Gayathri , Ucchista Ganapathi & Subrahmanya swami.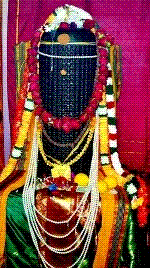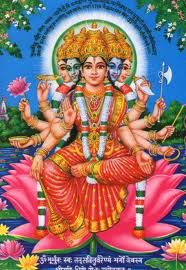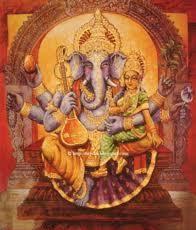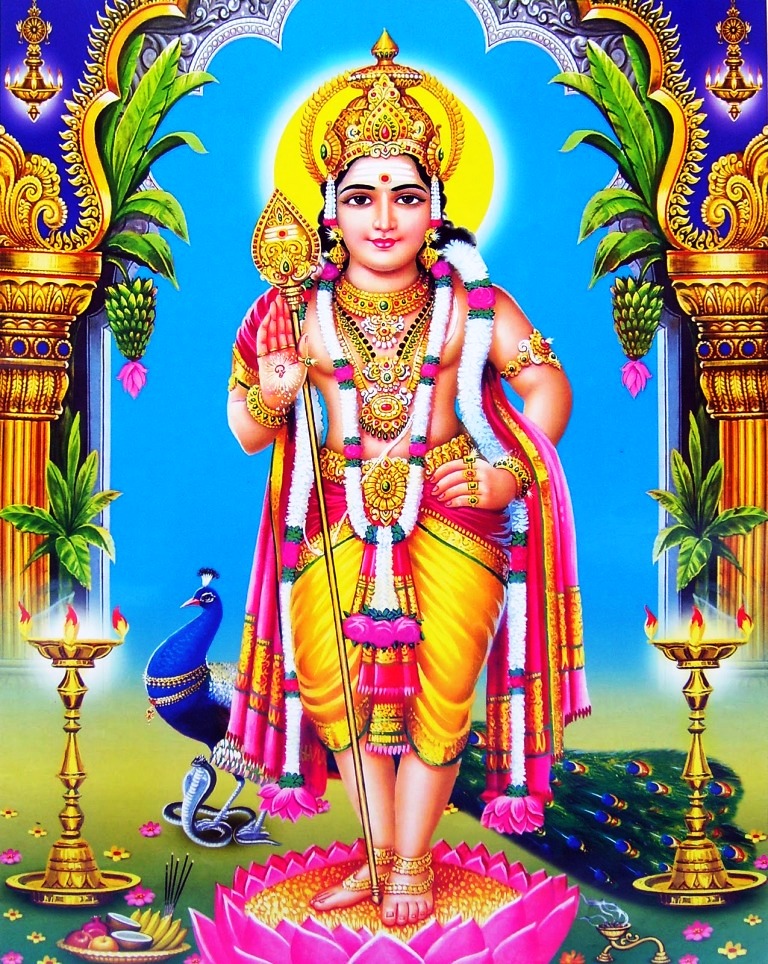 Sahasra Lingam has 1008 individual lingas depicted on one big Shiva linga. Ucchista Ganapathi upasana is very significant for devi upasakas.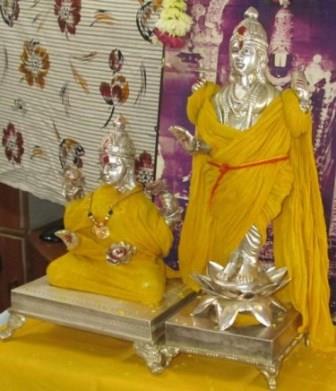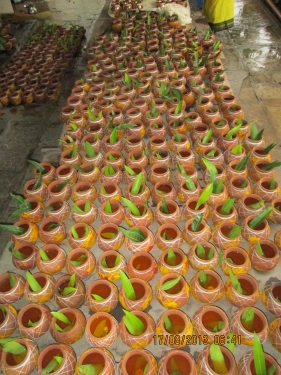 In 2013 we have performed Sahasra Kalasabhishekam to Lord Vishnu & Goddess Lakshmi. This is same as the Sahasra Kalasabhishekam performed at Tirumala every Wednesday.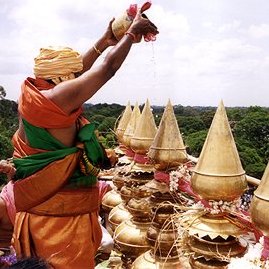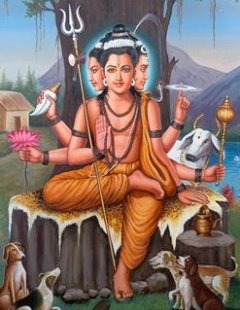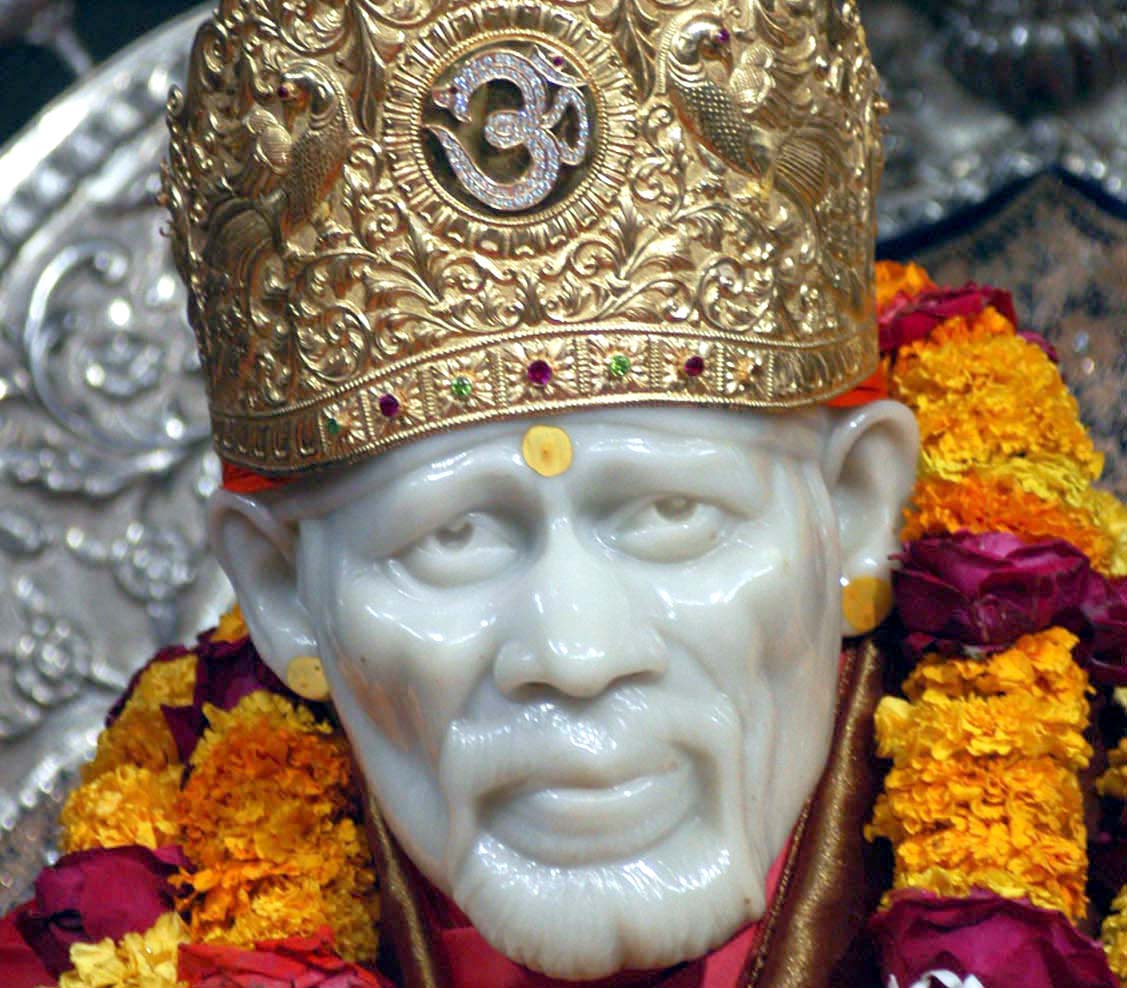 On Febryary 13, 2104 we performed Maha Kumbhabhishekam of the temple and performed vigraha prathishta of Shri Dattareya & Shri SaiBaba prathista.
Please visit
Events
page to know more about this program. Please download the broucher prepared in telugu
here
When is Sharada Navarathri Pooja performed?
Top
Navarathri Pooja is performed every year at the beginning of winter (Sept - Oct), the pooja is performed twice daily for nine days, each day one of the forms of Goddess is worshipped with Chatushasti upachara pooja (serving god with 64 upachara sevas) in morning & evening and respective homas are preformed, the navarathri pooja is concluded with Anna Daanam at the end.
What is the significance of performing Sharada Navarathri Pooja?
Every day there are two time periods that are ideal for upasana (spiritual practice), first being Bramhi Kaalam (early morning between 4 - 5 Am, just before sunrise) and second is Pradosha Kaalam (evening 5 - 6 Pm, just before sunset). During these time periods the mind can be put under control easily, during other times of the day, we are under the control of our minds :-). The significance of performing Sharada Navaratri pooja is that during these nine days unlike the other days in the year, the mind can be easily put under control through out the day. By performing the Navarathri pooja, Goddess Sharada will help us control our mind and in turn control our Ego & Pride.
Please visit the photogallery for a pictorial history of the temple.
Please visit Events page to know about the upcomming events in the temple.